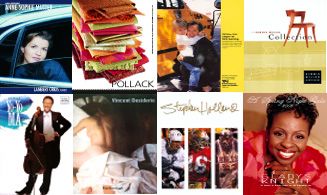 Stevens Bandes Graphics specializes in a wide range of products and services designed to help you communicate with your prospects, clients, donors, employees or stockholders. To learn more about a category, just click on it.
You can also click on our case studies to see how we've built trusting relationships with our clients in your industry.
If you need more info, click the "Contact Us" tab above to send us an email;
or call us at 212-675-1128 ext 111.
Products and Services we feature:
Complete Project Management

We specialize in helping you manage complex projects requiring hands on, detail oriented, executive level involvement. Whether it's creating custom databases to track your project or working with materials your clients provide in unpredictable formats, we can simplify your job and make you look like an organizational genius.

High Impact Printing

We create printing that has first-class impact with maximum eye appeal. We can handle everything from four-color to six colors plus lamination, varnishes and embossing. Let us work with you to wow your audience.

Warehousing and Fulfillment

For over 40 years we've specialized in warehousing and shipping promotional materials, both as is, or custom imprinted. We can work either through corporate managers or directly with local presenters or retailers. And we'll modify our systems to meet your needs. Just ask.
Client Case Studies:
Columbia Artists Management LLC

Marine Corps Scholarship Fund