We make the business of printing an art.
Here at Stevens Bandes Graphics, we are problem-solving, professional printers, dedicated to serving our clients.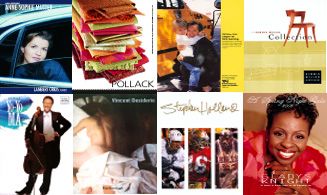 Our technical know-how, individualized service, and competitive pricing help us continue our 50-year tradition of making your projects better and your job easier.
You can trust us to…
offer a single contact for all products and services
tailor our methods to fit you and your company's style
develop a consultive rapport with your creative team
stay flexible, articulate, calm (and often fun!)
Our unique resources feature…
production staff with an average of 25 years experience
art-school trained, visually sophisticated senior staff
both traditional and digital press capabilities
50 years of reliable, custom warehousing and fulfillment Recent
distinguished clients include:
American Ballet Theater
American Museum of Natural History
Arts Management Group
Clarion Books (Houghton Mifflin)
Classical Action
Columbia Artists Management LLC
David Findlay Galleries
Fordham University
OK Harris Gallery
Italian Trade Commission
Jason McCoy Gallery
Lincoln Center for the Performing Arts
Marine Corps Scholarship Foundation
Marlborough Gallery
Mark Morris Dance Group
The Morgan Library and Museum
Ms Foundation
New York Hospital Queens
Onethread
Opus 3 Artists
Tom Otterness Studio
Ellen Philip Associates
Pollack and Associates
Sony Cierge
The Terence Conran Shop
Times Square Business District
XL Capital Assurance
To learn more about how we can help you solve your printing problems call Steve Kilduff at 212-675-1128.
For additional contact information, click the "Contact Us" tab above.